品牌简介
【译文】
METRO板材是泰国METRO集团旗下人造板制造公司,是泰国最大的人造板生产商之一。人造板业务开始于2011年,是泰国第一家中密度板(MDF)制造商,通过国际标准化组织(ISO)的ISO9002认证,以确保管理质量和产品品质。
METRO一直追求最佳产品与服务,也通过优质的产品和服务赢得了全球合作伙伴的信任。
我们的人造板材主要原材料为优质的橡胶木,精选细纤维组成,保证高质量,确保METRO人造板材拥有良好的物理制造特性。
METRO在是泰国第一家通过FSC认证的人造板企业,产品包括中密度板、硬质纤维板、刨花板、胶合板等产品。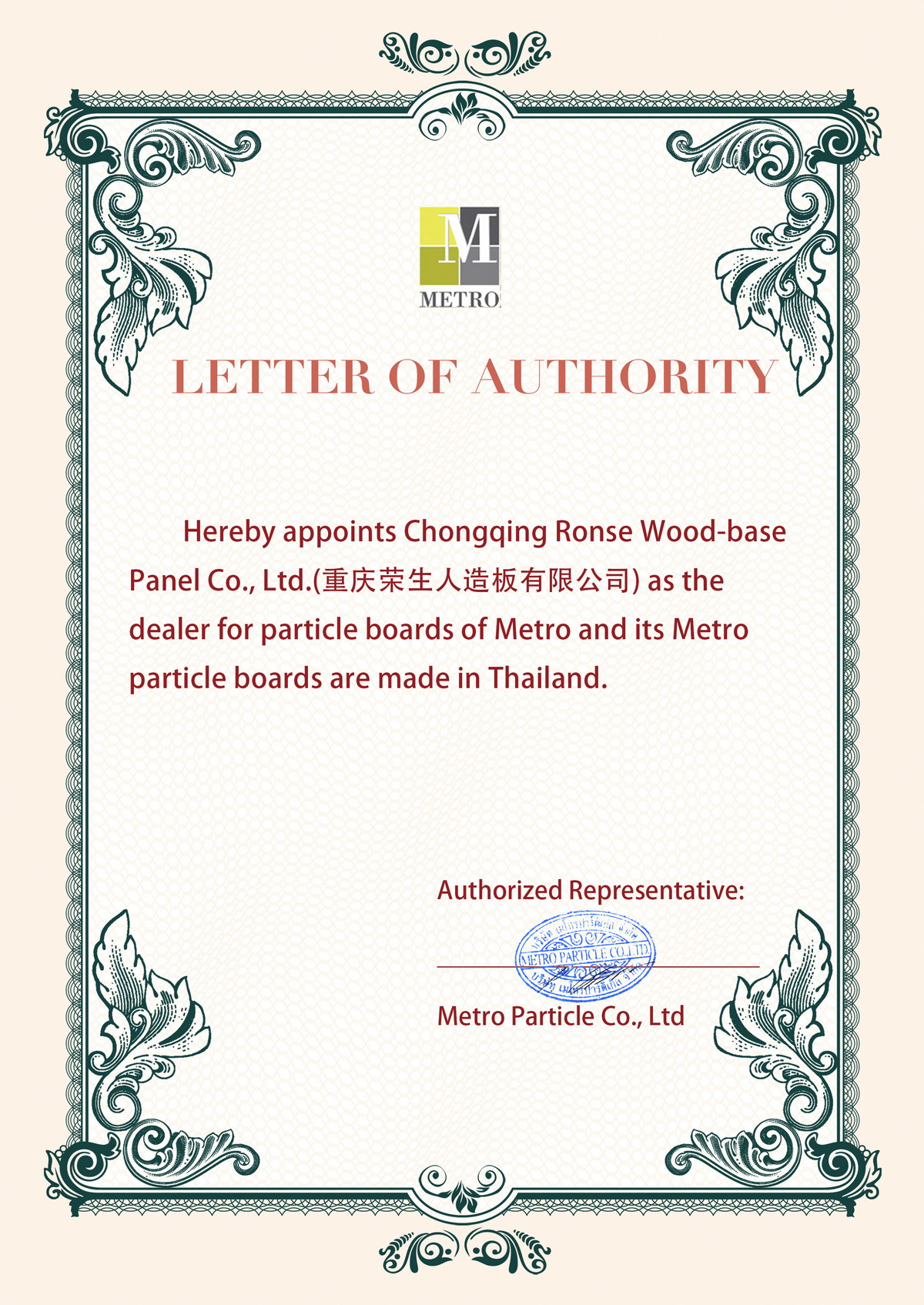 【原文】
引用自:http://www.metroply.com/company_profile.html
About Us
Metro-Ply Family of Companies is one of the largest wood-based panel manufacturer in Thailand. We have been in this wood business more than 6 decades. Metro-Ply is the first Medium Density Fiberboard (MDF) manufacturer in Thailand who received the ISO 9002 certification from International Organization for Standardization (ISO) to ensure the quality of management and improve production process.
We are always strived for the best quality and best standard. Quality and better service are always our priority to assure our valued customers that they are dealing with the trustful organization.
Raw Material
Our raw materials for wood-based composite panel are mainly the high-quality selected rubber wood, consisting of fine fiber to guarantee the high level of quality to ensure that our panel can meet the important necessity for wood based panel re-composition.
We have established buying spots in many areas in South and East of Thailand. Furthermore, our project of more than 1,200 acres of "Eucalyptus" plantation in Karnchanaburi and Kam Paeng Pet has been established to sustain the availability of raw material.
Environmentally, we are also the first Thai company, who is certified by the Forestry Stewardship Council™ (FSC™), an independent, non-governmental, non-profit organization established to promote the responsible management of the world's forests.
Metro-Ply's Product Range.
Upstream
- Medium Density Fiberboard (MDF)
- Hardboard
- Particle Board (PB)
- Plywood
Downstream
- Melamine Faced Chipboard (MFC) or Melamined MDF (MMDF)
- Fancy Veneer / Veneered Doorskin
- Moulded Doorskin (MDS)
- White Primed MDF
- Teak Lumber
- Rubber Wood Lumber
- Teak Veneer
- Polyester MDF
- Paper Overlayed MDF/PB
All of Metro-Ply products are thoroughly under quality control. Quality is always the priority. Moreover, to ensure the world-class quality of your products, we have never stopped improving the products. As a result, we have been certified by the institute of Bureau Veritas Quality International, which are recognized worldwide.
Therefore, when you are dealing with Metro-Ply, you can be confident with world-class quality products.